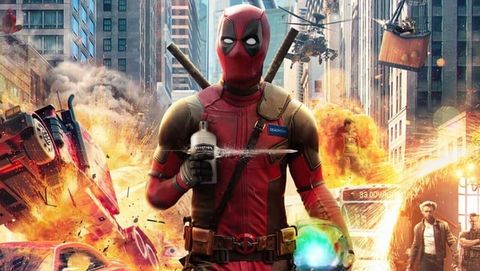 Overview
The exact plot of "Deadpool 3" still remains a well-kept secret, but previous hints already hint at exciting possibilities. For the first time, the film will be part of the Marvel Cinematic Universe, which suggests that the multiverse could play a significant role. This could also provide an explanation for the appearance of Wolverine. In this context, interesting connections to Loki, Mobius and the Time Variance Authority open up. Both Lady Death and Spiral could fit into this setting, as both have magical abilities and are familiar with the mysteries of the multiverse. It is conceivable that their abilities to manipulate space and time are the catalyst for Wolverine's appearance in Deadpool's world.
There is a possibility that the other X-Men in this reality do not know Wolverine, which means that he cannot count on their support. Hugh Jackman has already confirmed that there will be a fight between Logan and Deadpool at the beginning of the movie, which will be accompanied by a fair amount of destruction.
The logical next step could be that the two are forced against their will to form a team to face off against the yet unknown villain. Possibly, in the end, even Spiral will side with Deadpool, as it happens in the comics. This could be an unusually positive ending for all involved, even if it doesn't necessarily correspond to the usual brutal Deadpool we know.
Cast
We have no streaming offers for this movie at the moment
Recent news for Deadpool 3
These videos might interest you