The Kino
Check

Team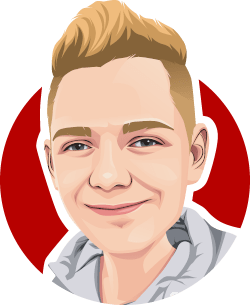 Jan Pfriem
Founder
Howdy!
On this page you get to know our team.
When I started the Youtube channel "KinoCheck" about seven years ago, I wasn't even remotely aware of how big this whole project would eventually become. Today, a whole team is working daily to provide you with the latest information about movies. Be it exclusive trailers, news or the popular "Best of" lists, we have a dedicated head in the team for each area. As the founder of this project, I am incredibly proud of the entire crew and of course the community. It's just fun to break the boundaries over and over again and try out new things. So for instance also with our website, which is now finally available multilingually, and with a completely new structure after more than 3 years of work. But let me briefly introduce you to some of my teammates: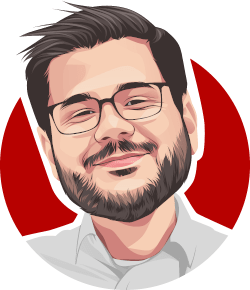 Tobias Tarczynski
CTO
Tobias has been with us for over 5 years now and is significantly responsible for the website, as well as our back-end structure. The protection of your private data and the fast delivery of our content are and have always been very important to us, which is why we always refrained from using already existing systems or CMS such as Wordpress, when we can also develop them ourselves. Tobias is in charge of these very developments, and his work enables us to maintain our position as market leader despite our relatively small staff.
Tom Hartig
Content Manager
As our content manager, Tom is tasked with organizing all content-related topics. For example, he ensures that KinoCheck News and our original formats are always ready on time. He is also responsible for the direct contact with our clients, thus already organizing the future exclusive premieres behind the scenes. In addition, he always has an open ear for questions from the community and is highly appreciated for this. He fits perfectly into the team and demonstrates his team player capabilities time and time again.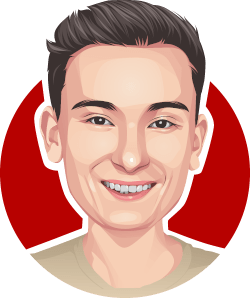 Fabian Pohl
Content Strategy
We have been working closely with Fabian for a few years and his sense for new trends is really exceptional. As a customer, he uses our back end. But even though he doesn't represent a permanent position with us on the paper, he can't be missing on our team page, since without his strategic input and brainpower, some formats as they exist today perhaps would not have been created at all. He also runs his own channel, which you can find under "Entertainment Access" on Youtube.
Lorenz is our editor for News and Originals, he creates the scripts for our weekly news formats and already knows about all possible future rumors. That said, he's not a gossip guy, but a politics student at the University of Würzburg. Actually, I think that's exactly the reason why our news is always super exciting and straight to the point.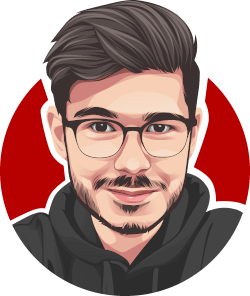 David Hermann
Cutter
David is one of our video cutters, he edits for example the KinoCheck News, but also sometimes the content for TikTok and others. When he started working for us, he was still enrolled at Offenburg University, but even now after his studies, he fortunately doesn't miss the opportunity to work with KinoCheck. He's a perfectionist with terrific time management, the Lucky Luke of cutters, so to speak, because no one cuts as fast as he does.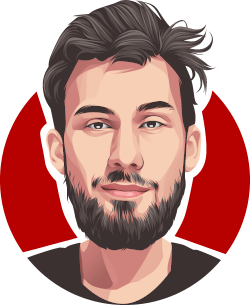 Jonas Geisler
Cutter
Jonas is a film producer and works with us in video editing. He creates the "KinoCheck Originals", in which we process and introduce exciting facts from the cinematic world on a weekly basis. He is currently still studying, but has already completed a few documentaries at the same time - thus he seems to be very keen on juggling, just not with balls, but with projects. Nonetheless, the quality of his work is always on a high level and we are very glad to have him.
Robin is our content police, he frequently scans the entire database for incorrect information or makes sure that new features work in conjunction with the pre-existing data. But that's not all, he also regularly writes scripts for the KinoCheck Originals and has built up a really great knowledge through his passion for film, which he can go back to here.
Lukas joined us recently and supports us with his video editing skills. He is currently a Master's student at an University of Art and Design and impresses weekly with his attention to detail. You can already check out his work in many episodes of KinoCheck News and it's getting more and more each week. We are very happy to have him as part of our team and we hope to work with him for a long time.
Kelly Ferreira
Translator
Kelly is our language miracle, she speaks more than five languages and is the person who ensures that our KinoCheck News are accurate and flawless in English. She works for us as a translator and takes a lot of work off Lorenz's shoulders (who was doing this by himself for a long time). As a result, it has allowed us to increase our productivity even more.
Elias is a full-time event manager and works with us as a sales manager on the project. He provides our advertisers with their appropriate slots. Thanks to the sponsorships and advertising placements, we are able to produce the Originals and thus prepare for the next steps. He always finds the right approach to all parties involved and strives to create a win-win situation at all times. Fun fact: Elias is an old classmate of mine and we attended school together already as kids.
Acknowledgements
Also important supporters in this project are my former partner moderator Niclas Zientz, our previous content managers Daniel Pisarenko, Albert, as well as our current voice actors Michael and Torsten, but also former ones like Pascal. Additionally, of course, the numerous distributors and agency employees, many of whom I am proud to count among my friends today. It's nice that quality has always been, and still is, more important than quantity for you guys, and that's what makes work so much fun.
In conclusion
Yes, that's us, a colorful bunch of creative young people who are into cinema and especially movies, and who celebrate this passion with an incredibly large community every day anew. For all of you who have read this far, I have some incredible numbers (as of October 30, 2020) that we have all achieved together. KinoCheck alone has reached a total of over 5 billion views and over 171 million hours of watching time. That's the equivalent of 19 thousand years of life that we've spent together - crazy, right?